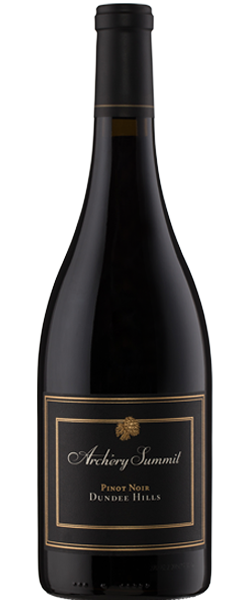 2018 Dundee Hills Pinot Noir
Aromatically, the wine is boisterous and full of harmony, drawing on every fetching fragrance from the volcanic Red Hills. Equal parts rhubarb, clove, graham cracker, bay leaf, rose water, and carnation sync to provide a layered nose. On the palate, the wine shows fine, cocoa-like tannins with deep, marinated black currant flavors and a savory, dramatic finish. Flexing robust flavor while still offering restraint, this wine is a telling glimpse of a remarkable 2018 vintage.
Wine Profile
Tasting Notes
Our 2018 Archer's Edge Pinot Noir offers bouquet brimming with iconic northern Willamette Valley aromatics. Woodsy, rustic and spicy, the nose is pulled straight from a drizzly hike though an old growth forest, with hints of bramble, candied berries, mushroom, and lavender stem. The ruby hue captures the eye while the palate wanders smoothly into the dark fruit spectrum, with flavors like plum, black cherry, and fig. An enveloping wine, the Archer's Edge is simultaneously expansive and refined.