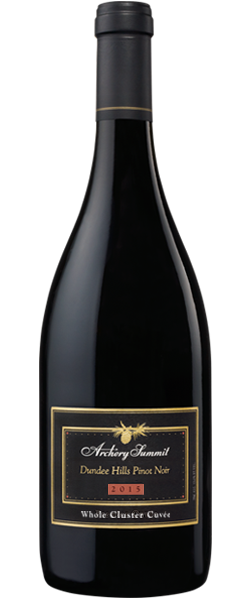 2017 Whole Cluster Pinot Noir
Wine Profile
Tasting Notes
Baking spice, cinnamon, and green peppercorn jump from the glass with undertones of ripe bing cherries. Our 2016 Whole Cluster Cuvée Pinot Noir captures the Dundee Hills AVA at its core with a cornucopia of supple, fresh, red fruits. Each whole cluster component carefully selected from our cellar to accentuate the iron rich, mouthwatering characteristics of each site.
Vineyards
Our Whole Cluster Cuvée is a blend of estate Pinot Noir utilizing the Old World technique of conducting primary fermentation while grapes are still attached to their stems. This technique offers a unique aroma profile and texture derived from the inclusion of woody stem material into the fermentation and results in wines of great depth, personality and lasting character.
Winemaking
Fruit for the 2016 Whole Cluster Cuvée was hand picked September 4th to 14th. After handpicking and hand-sorting, fruit is cold-soaked for five to ten days. Utilizing native yeasts, fermentation was then allowed to proceed under temperature-controlled conditions in open-top wooden and stainless steel fermenters. During primary fermentation, tanks were punched down up to two times per day.