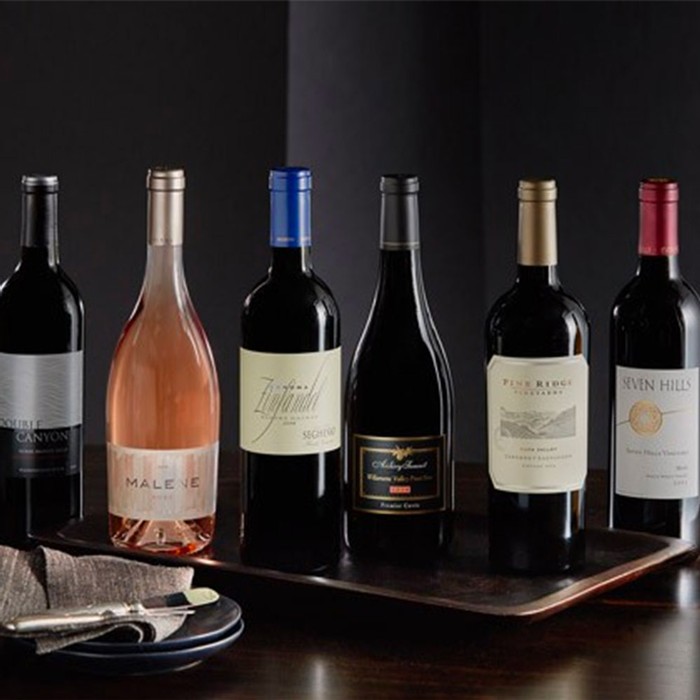 2 Bottle Black Gift Box
A zesty, refreshing expression of Chardonnay, with bright fruit flavors laid against touches of spice and chalky minerality. The wine opens with notes of fresh lemon and lime, with secondary citrus characteristics of lemon peel and tangerine. Hints of ripe green apple, warm honeysuckle, and white peppercorn lead to a pleasant finish with plenty of natural, lively acidity.
Round and generous in profile, the 2016 Shea Vineyard Pinot Noir offers layers of mouth-enveloping ripe fruit flavors. On the nose touches of violet and lavender pair with bright hints of mulberry and berry bramble. Juicy blue fruit notes of mulberry, blueberry, and black raspberry lead into secondary flavors of Oolong tea leaf, fresh forest floor, and a touch of minerality imparted from the marine sedimentary soils found on this growing site. An opulent mouthfeel leads into a finish highlighted by a pleasant acidity and velvety tannin profile.